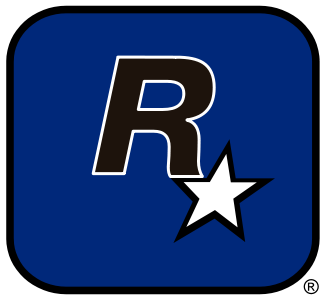 Last Wednesday I was at the local FAB Cafe, a nice little bar in Leeds with geeky/pop-culture stuff all over the walls, with a nice relaxed atmosphere.
Whilst in there enjoying a few beverages I saw one of my group chatting to a gentlemen covered in Rockstar Games logo (we're talking a t-shirt and hoodie) but it was enough to spark my interest so I asked "What's with all the Rockstar stuff?" It turned out this gentlemen was a sound engineer at Rockstar Leeds, so I took this moment to do some improv network, explaining my current situation, luckily he reccomened that I speak to the Art Director of RS Leeds and gave me the number of the company. First of all I've been looking for RockStar Leeds' phone number for quite sometime to get in touch and ask about possible intermships etc.
Not 5 minutes later does the Art Director of Rockstar Leeds enter FAB Cafe, where in the sound engineer introduced me. We got talking and eventually He asked me to do a quick sketch and write down how much I had to drink and my email address, I explained I got the number for the office and would call on Tuesday.
So I did that but unfortunately he was busy at the time so I got his email from the receptionist and have sent him a message asking about professional practises and a possible look around a professional work environment and I'm just waiting for a reply.
What the Art Director did say to me was that it was these chance encounters that can sometimes make a job or something happen, he did also suggest that I shouldn't rush too much and should enjoy my time being able to do what I want. Who knows perhaps a summer intermship may come from this, which would be pretty cool!
(I purposely left out names as I feel that it would be an invasion of privacy of the people talked about in this post)