Once again for it's third year in a row it's almost time for the sequential art (comics to you and me) festival that is known as
THOUGHT BUBBLE
, starting back in 2007 it has slowly grown into a huge success in it's second year with many guests from the comic world with talks and panels. The convention will be held in Leeds at
Saviles Hall
on Saturday 21st November, tickets cost £8 and a nice little bonus is that the first 500 tickets will get a V.I.P. Pass to the after show party. The convention is a great place to meet creators within the comic industry, pick up some cool merchandise that you may not be able to get without going online and as with last year plenty of thing to do to. Since it's started it's built momentium and now has plenty of sponsors ranging from many different Medias.
It's definetly one of the best conventions to go to as creators such as
Mark Miller
have been quoted saying
"The best Con in the world"
.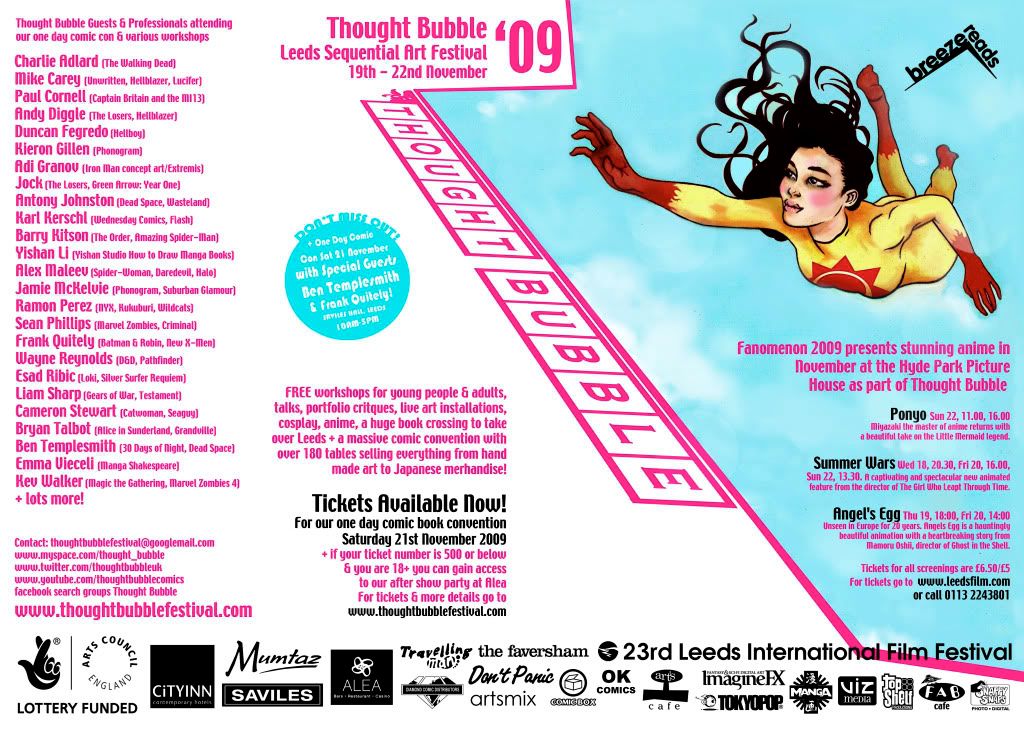 (click to enlarge)