For this Creative Industries homework I was set the task of analysing 5 adverts that are relevant to special intrests, more so adverts that are relevant to the course. Below are 5 ads from the magazines: Games tm, Digit, Develop, Edge and Creative arts.
(A very eyecatching recruitment ad from

Codemasters

)
1.
Codemasters
This advert is for the videogame developer
Codemasters
, the ad is very clear in showing that it is advertising job opportunities at the company. It uses a very striking graphic design to grab attention of those flicking through the magazine and offers a range of possible occupations such as
artists
and
programmers
. The advert also features the studio's previous projects and the slogan
"Join The Evolution"
suggests that the company is gonna be the pioneers of the industry. This kind of advert would be targeted twoards people who are interested in applying for a job within the videogames industry, the fact that the ad was found within
Develop Magazine
shows that it's target audience are people intrested in development of the creative industry from a computer perspective.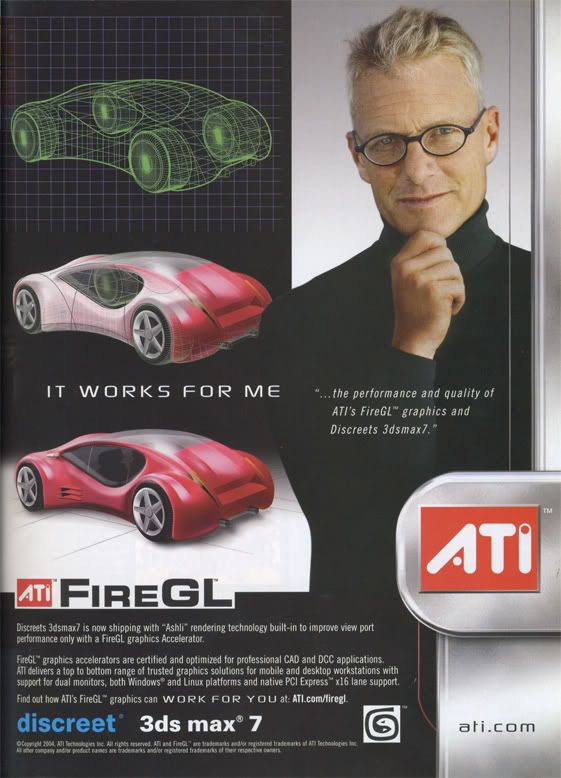 (A savvy ad from

ATI

)
2. ATI
This next ad is from
ATI
is advertising a new
Graphics card
for professional use. The layout of the advert gives a very professional and corporate look to it, which can build trust in the viewer as it translate that this product is an important, high-end piece of equipment. There is a small blurb of why this product is better than other to help with persuasion. This advert was found inside
Digit Magazine
, which is a general technology news magazine so it makes sense to have this advert in this magazine as many people who working on a professional level of computer design from animation to games design or even product design may buy this magazine to keep up to date with the latest news on technological advances.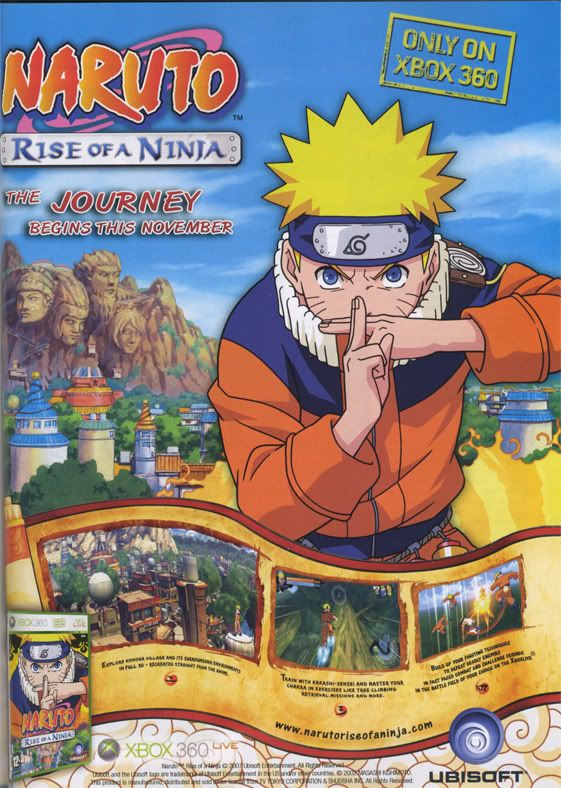 (A very Colourful ad from

UbiSoft

)
3. Ubisoft
Here is an advert for a videogame produced by the videogames developer and publisher
Ubisoft
. The ad uses bright colours and features the titular character taking up most of the space on the page, three screen shots are seen which are representative of the product. Already the bright colours will most likely attract a viewers attention when reading the magazine, besides from the small annotations underneath the screen shots not a lot of explanation is given to the type of game it is, this means it could be from a franchise and may be recognised by people thus no need for further explanation. This ad was found inside
Games TM magazine
which is appropriate as the content is mainly videogame news and reviews, so it's a no brainer to advertise a videogame within a videogame based magazine.
(a stylistic approach to ads from

iStockphoto

)
4. iStockPhoto
This trendy looking ad for
iStockPhoto
is slightly deceiving and yet not. What the advert is presenting is the chance for people to buy photos for use in their products, royalty free although at first glance it could be a fashion or business advert as it's not blatantly obvious at first. The slogan "Find your image" could relate to these things also, especially fashion. There is further explanation of what exactly the product is and what it's for. This ad was found within
Computer Arts magazine
, which deals with image creation via use of a computer. This magazine is most like picked up by a range of graphic designers ranging from amatuers to pros, so it is a logical choice to have this ad in the magazine as some designers maybe need photos but can't afford to go to exotic locations and have the desired photo shoots they need.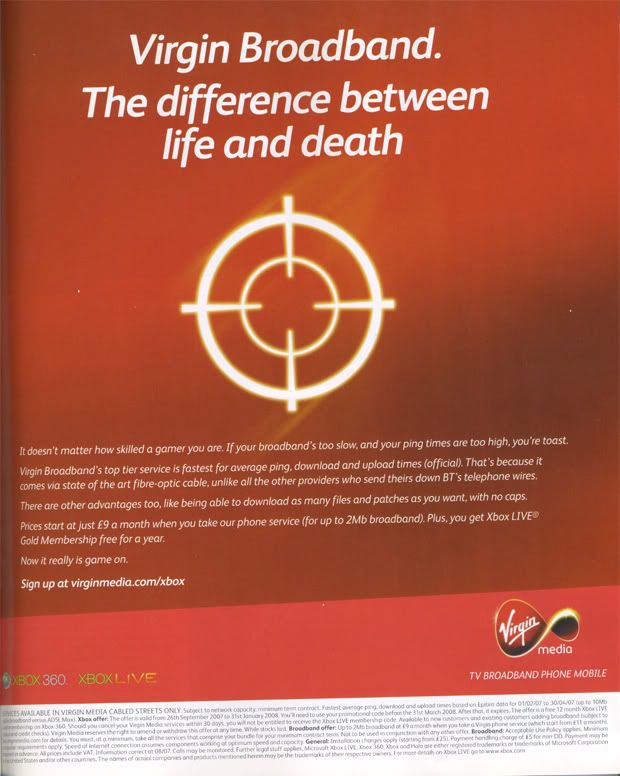 5. Virgin Media
This final ad comes from
Virgin Media
who are advertising a new broadband service. The main motif is the main eye catcher, grabbing the viewer with a full page of red and the logo in the lower left. This ad was found in
Edge magazine
which features videogame reviews but also articles on the culture behind them, the slogan of the ad makes more sense within the context of the magazine, "Virgin Broadband. The Difference between life and death" this suggests that this broadband service is much better than the others in terms of use for online gaming by saying it is quicker than other service providers. With the Videogame industry developing to a point where online play is a main feature of a game it's logical to have this ad in
Edge
, it's clearly aimed towards people who are enthusiastic about online games and they most likely read the magazine so it's a very good business choice.
Out of all these advertisments, the only one I think doesn't make it clear what it's advertising and who it's aimed towards is the iStockphoto ad. All are designed well and have most likely caught people's attention, more importantly their intended audiences have most likely seen these ads so in that sense they are successful in their purpose.